Welcome to Rösselmehl!
Since 1270, the best raw ingredients & careful processing have formed the basis for our traditional Rösselmehl.
Add a touch of homeland to your recipe and discover numerous regional delicacies & foods.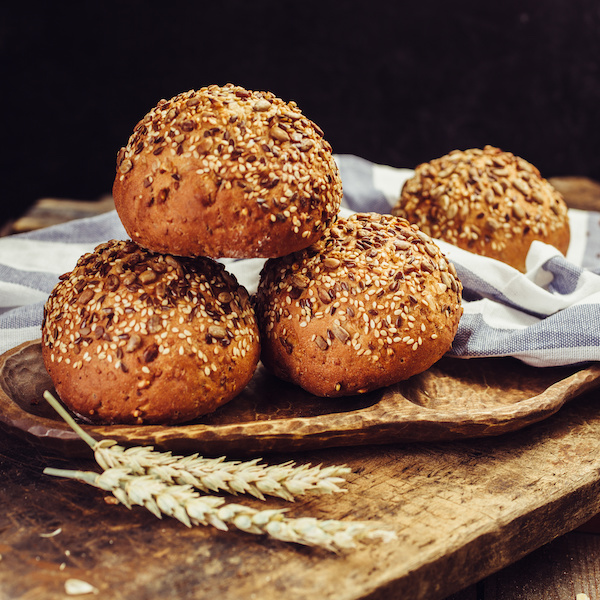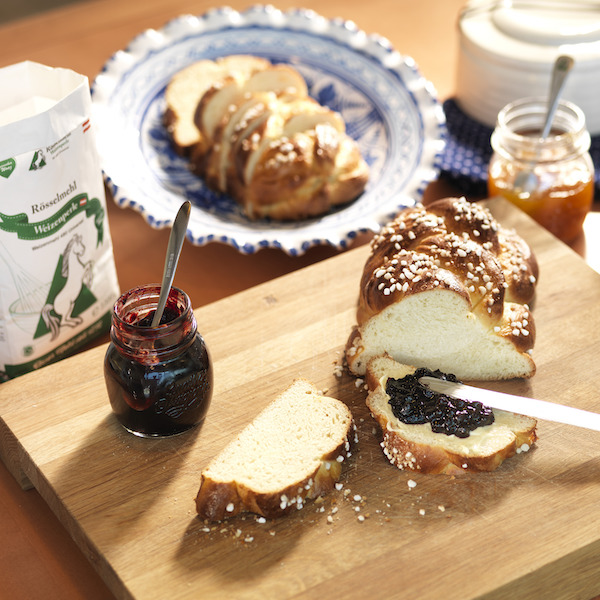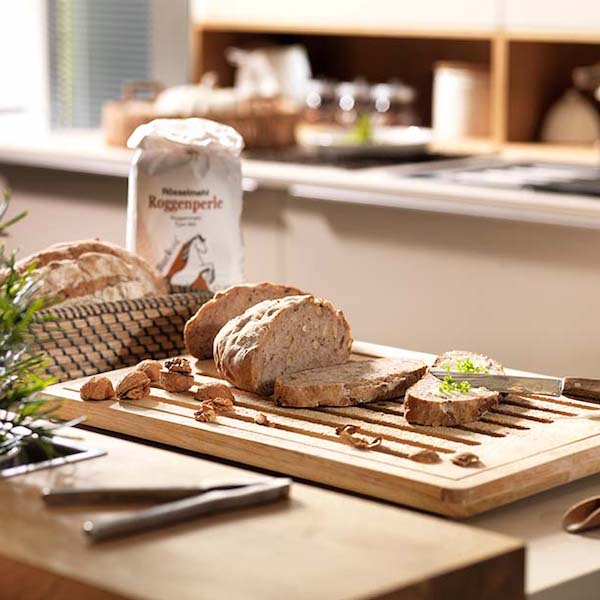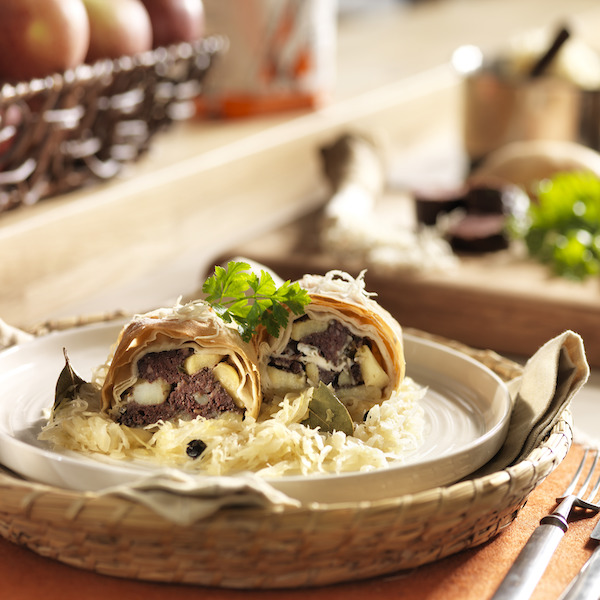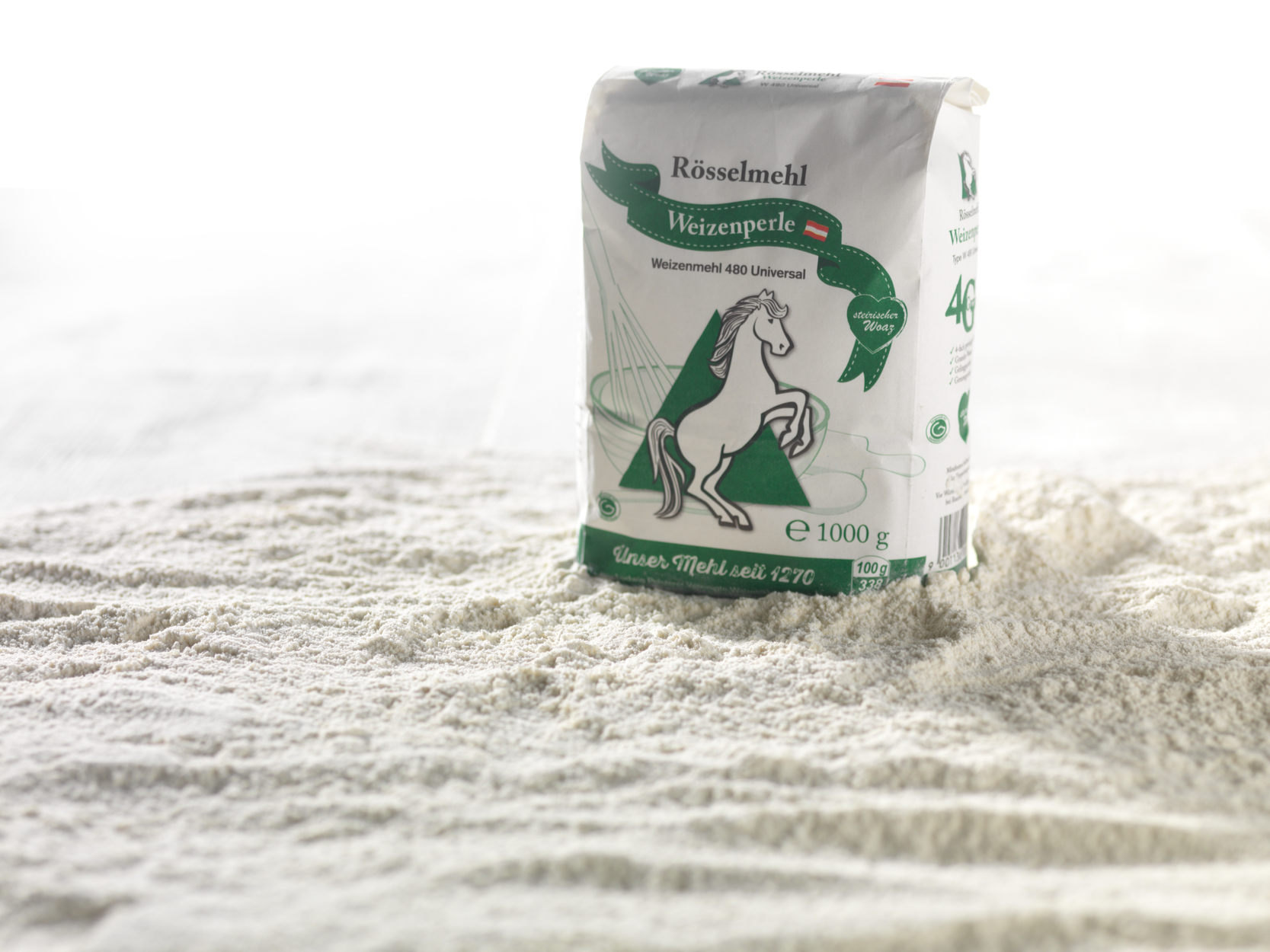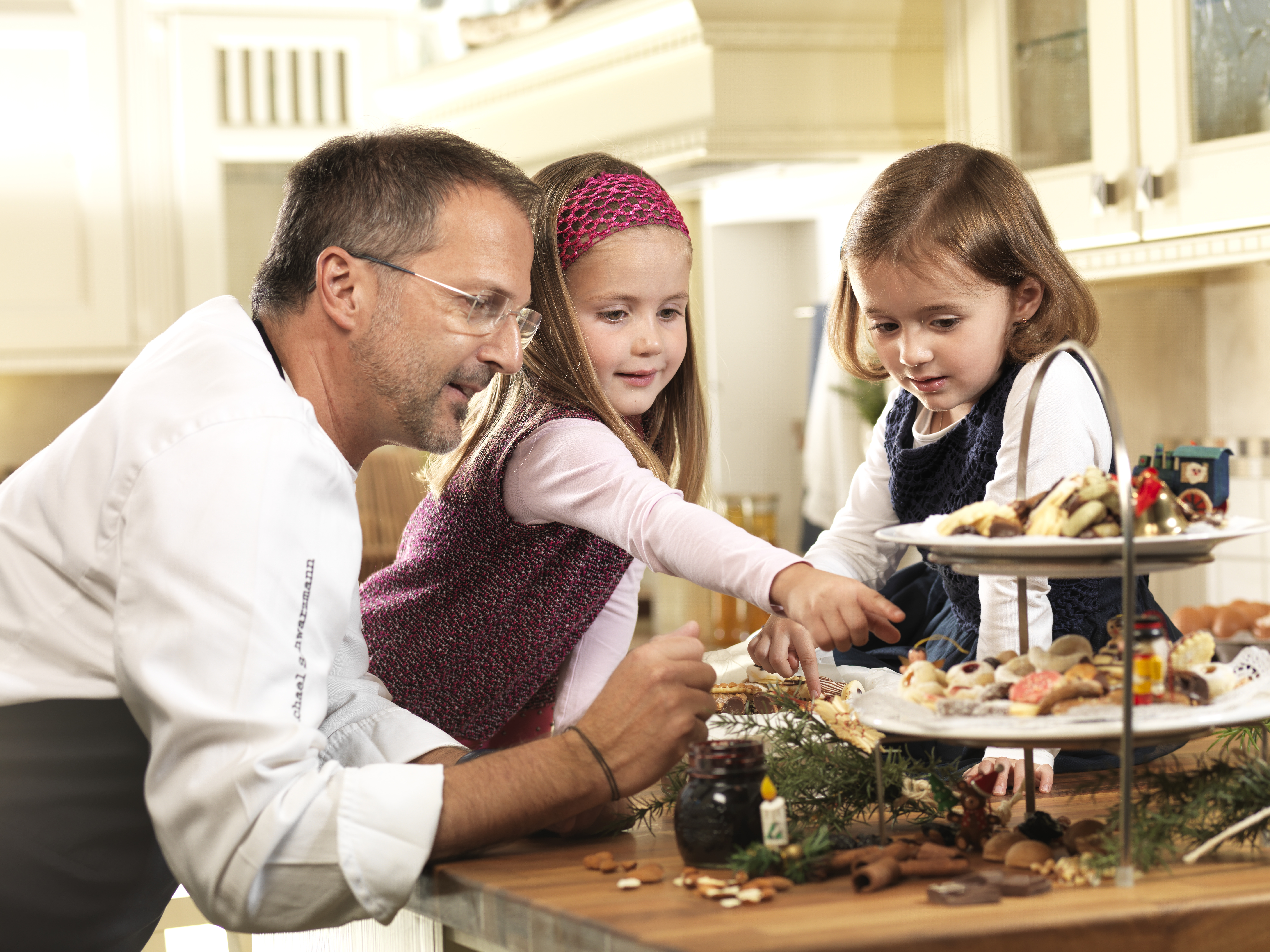 4-times purified wheat
The power of water
Tested quality
From Austria
After the wheat has been purified and harvested, it is transported to our mill where it is inspected in the greatest detail. It is then purified 4 times to ensure that no foreign bodies or dirt make their way into the rest of the processing chain.
Since early 2005, Grander technology has been used for all Rösselmehl flours. Before we grind the wheat, it is carefully purified and moistened with Grander water to revitalize it.
From the harvest through to the bagging, the wheat and then the flour undergo the strictest quality inspections in our laboratory.
Because we care about our homeland and it's important where our products come from, we source the grain for our flours from Austria.
OUR FLOURS
Customers can choose from 7 different Rösselmehl flours for use at home. Only selected types of wheat, rye and spelt are used in the production process, which guarantees long-lasting freshness and the best baking properties. From sponge mixtures to batter – every baking endeavour is a success with Rösselmehl.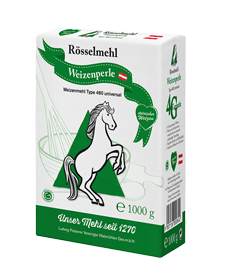 Weizenperle universal type 480 wheat flour
Rösselmehl Weizenperle W 480 universal is a mixture of fine and all-purpose wheat flour, combines the benefits of both and is therefore the perfect choice for baking and cooking. Your favourite recipes will be a success every time with the Rösselmehl Weizenperle W 480 universal wheat flour – and pleasure is guaranteed!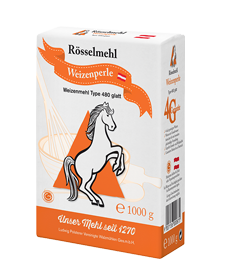 Weizenperle type 480 fine wheat flour
The Weizenperle type W 480 fine wheat flour is perfect for pastries and spicy dishes. From apple strudel with the best Styrian apples to Christmas cinnamon stars – every recipe will be a success with the Rösselmehl Weizenperle W 480 smooth wheat flour.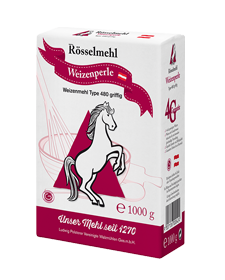 Weizenperle type 480 all-purpose flour
Only the best, carefully selected wheat is ground for the Rösselmehl Weizenperle W 480 all-purpose flour. The all-purpose flour from Rösselmehl is perfect for all doughs and recipes that need to bind water in a slow but stable manner.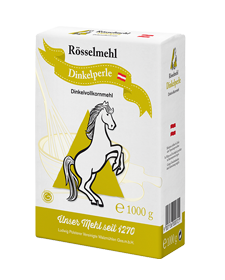 Dinkelperle wholegrain spelt flour
Rösselmehl Dinkelperle wholegrain spelt flour is ground from high quality, selected spelt. This grain is considered to be an original form of wheat and is recommended by nutrition experts because of the valuable elements it contains.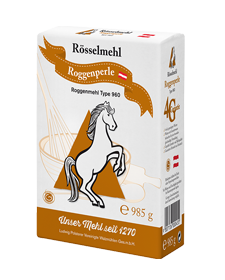 Roggenperle type 960 rye flour
The Rösselmehl Roggenperle rye flour is ideal for producing various rye bread doughs. Christmas gingerbread is also guaranteed to be a success with the Rösselmehl Roggenperle rye flour.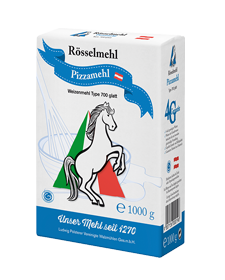 Fine pizza flour type 700
The Rösselmehl W 700 smooth pizza flour is manufactured solely from high-quality types of wheat. The pizza flour is a bit darker than the Rösselmehl Weizenperle W 480 smooth wheat flour as it has a higher mineral content.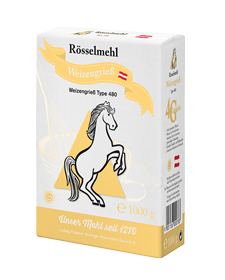 Wheat semolina type 480
Rösselmehl wheat semolina can be used for both cooked semolina, semolina pancakes and gnocchi. It is also just as good for lightening the consistency of dumplings.